Pick And Flaunt The Best Eyeglass Frames:
Eyeglasses have progressed significantly throughout the long term. From making an individual look out and out geeky or quirky, they currently come in such jazzy plans, that they even assist with adding a reviving touch to your look and allure. From various types of edge shapes to energizing tones and embellishments, eyeglasses are no less fascinating than shades now. To that end a large number of you wish to claim more than one to wear particular looks each time!
Find Your Perfect Eye Wear
Eye Glasses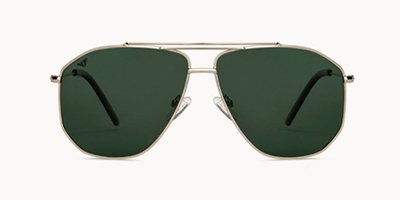 Sun Glasses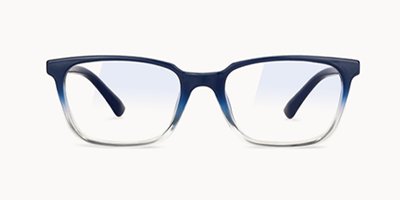 Computer Glasses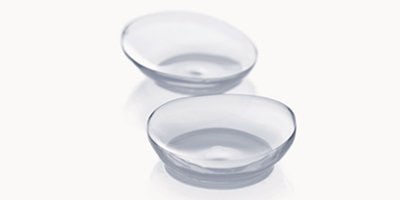 Contact Lenses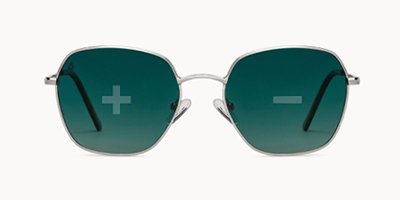 Power Sunglasses
Progresive Lenses
What are the best glasses for my face shape?
To find the best glasses for your face shape you need to first identify your face shape and find glasses with a shape that will complement your features. With a little knowledge, you'll be able to find glasses that always enhance your look and never detract from it.
The Round Face
The round face has a wide forehead, full cheeks, and a rounded chin. It's easily identifiable from its circular appearance and the absence of strong lines and angles. When choosing glasses for your round face, aim for square and rectangular styles that add contrast to your face's natural curves, and avoid frames that exaggerate the roundness of it. By adding contrast, you'll make your round face appear thinner and longer. Glasses with strong angles and lines will add definition to your face and downplay the fullness in your cheeks. Look for vibrant prints, patterns, colors, and statement-making embellishments that add contrast; a clear or thin bridge will make your eyes appear wider.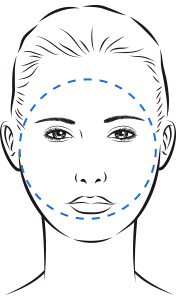 You have:
Full cheeks
Rounded chin
Equal length and width
Look for:
Lenses as wide as they are tall
Bold details
Adjustable nose pads
Celebrities with a round face include Michelle Williams and Aziz Ansari.
The Best Glasses Frames for Round Faces
The best glasses for round faces include rectangular and square styles, like wayfarer shapes, that offset the soft curves of your features. Opt for the Ray-Ban Wayfarer and enjoy a stand-out style that will even out your face and draw attention to your eyes. The bold square frame style is ultra-flattering, hence its position as a mainstay of fashion-forward wearers with round faces for decades. Choose a pair of Ray-Ban Wayfarer sunglasses or Ray-Ban Wayfarer eyeglasses and make your features pop.
The Square Face
The glasses wearer with a square face has a strong jawline and angular features and should choose thinner frames with lots of curves for contrast. When you choose frames with characteristics opposite those of your face shape, for example round and cat-eye glasses, you won't exaggerate an already-angular look. Opt for a glasses style with rims wider than they are tall, in a neutral color—beige, cream, or taupe—to make your face appear slimmer and softer.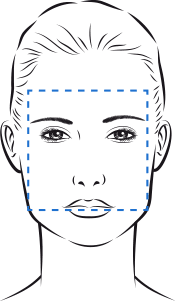 You have:
Prominent jawline
Angular features
Wide forehead
Look for:
Round or swept shapes
Thinner frames
Neutral colors
Celebrities with a square face include Angelina Jolie and Justin Timberlake.
The Best Glasses Frames for Square Faces
Cat-eye glasses eyeglasses are far and away the best glasses shape for square faces. This shape feature softly rounded edges and a pronounced browline for a silhouette to balance your features without overwhelming them. With a retro shape and modern details, cat-eye frames are timeless and will always work for wearers with square faces.
The Oval Face
Many consider an oval face the ideal shape because its proportions are balanced, with a narrow forehead, high cheekbones, and a narrow chin. While almost any pair of glasses look good on an oval face, select frames as wide as or slightly wider than the broadest part of the face. Glasses with detailed embellishments also look great with the high cheekbones typical of an oval face. Choose a retro cat-eye, a square, or a round frame with on-trend details; or opt for the classic and versatile rectangular silhouette to flaunt a sophisticated, professional look. Your proportions are already even, so consider carefully when choosing oversized frames.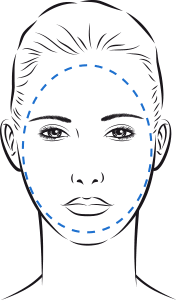 You have:
Balanced features
High cheekbones
Narrow chin
Look for:
Bold shapes
Fun colors, textures
Balanced size
Celebrities with an oval face include Emma Watson and George Clooney.
The Best Glasses Frames for Oval Faces
With subtle curves complementing an elongated face shape, round frames are the best glasses shape for people with oval faces. Consider a narrower frame to balance the look of round glasses on a similarly curved face.
The Heart-Shaped Face
The two most distinguishing features of a heart-shaped face are high cheekbones and a jawline that tapers to a defined chin. Your face resembles a heart in the sense that its widest part is at the top and its narrowest at the bottom (like an inverted triangle). Look for frames that minimize the top of your face and make your chin look wider—choosing a style wider than your forehead will help achieve both. And decorative accents at the endpoints of the frame (think cat-eye silhouettes or Ray-Ban's Clubmaster) will help draw the eye away from the forehead. Frames in light colors or with detailing, like a tortoise or floral pattern, will help soften your features. The heart-shaped face is versatile, so many glasses styles will suit you.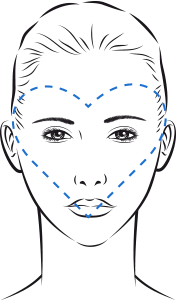 You have:
Broad forehead
Pointed, narrow chin
High cheekbones
Look for:
Frames wider than forehead
Details on lower half
Light colors
Celebrities with a heart-shaped face include Halle Berry and Ryan Gosling.
The Best Glasses Frames for Heart-Shaped Faces
Oversized square frames that stretch wider than the forehead and come in light colors are the best glasses for heart-shaped faces. Without a doubt, big, square frames will always work with this unique face shape, and are easy to find with all of the biggest eyewear designers offering their own creations in this shape.
The Oblong Face
An oblong face is long and slender, and may have high cheekbones, a long nose, and a tall forehead. Choosing frames with tall rims will help create balanced proportions on an oblong face. Also, broad rims with color-accented tops or decorative temples will help add width to your oblong face.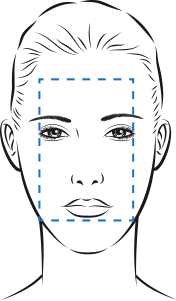 You have:
Long, slender face
Long nose and high cheekbones
Tall forehead
Look for:
Tall rims
Wide rims with colorful tops
Decorative temples
Celebrities with an oblong face include Meryl Streep and Will Smith.
The Best Glasses Frames for Oblong Faces
A tall, square frame shape with rounded bottom rims is the best choice for oblong faces. This shape blends sharp angles and subtle curves to highlight long, slender faces and enhance features. If you have a tall forehead and a slim face, tall-square frames should be your go-to shape.
The Diamond-Shaped Face
Characterized by broad, distinctive cheekbones, parallel narrow eye lines, and narrow jawlines, the diamond face shape is the rarest of all. Somewhat similar to the heart-shaped face shape because of its full cheeks, the diamond-shaped face is actually a silhouette all its own. Once you've identified this shape as yours, focus on eyeglasses with angular, edgy elements to complement the angular features of your face. This will soften the cheekbones and draw attention directly to your eyes. Wider frames will balance your look and lend a dramatic, stylish touch to your features. Avoid narrow eyeglass frames, as they will further emphasize your narrow eye line.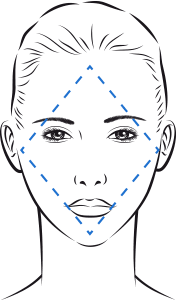 You have:
Narrow, parallel eyes
Broad, full cheeks
Narrow jawline
Look for:
Wide rims
Frames with angular lines
Top-heavy semi-rimless styles
Celebrities with a diamond-shaped face include Megan Fox and Ryan Reynolds.
The Best Glasses Frames for Diamond-Shaped Faces
Wide, semi-rimless, square or rectangular frames, like the Cubmaster style, are the best frame shapes to complement the narrow eye line and full cheeks of wearers with diamond-shaped faces. If Clubmasters don't suit your personal style, consider rectangular or cat-eye shapes.