Why Choose Us?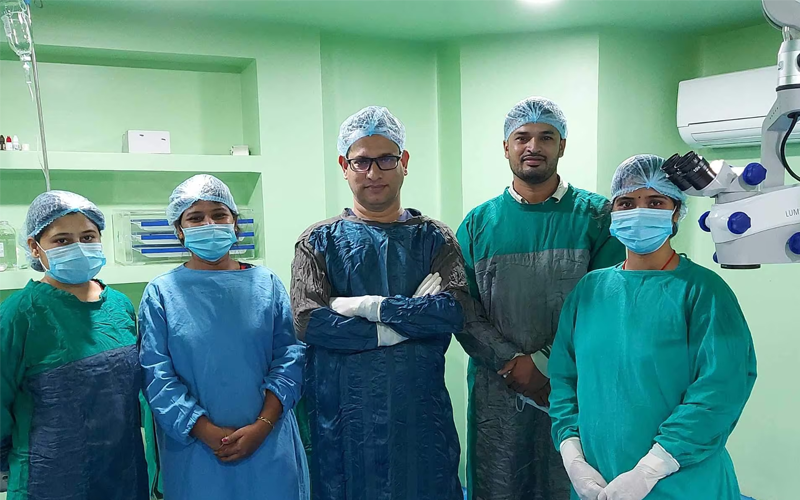 "We care for your needs like family"
Qualified, caring professionals staff the office of Nirvana Eye Hospital. While we place our primary concern on your eye health care, we also consider your total comfort and satisfaction.
Personal touch is most important to us. You and your family will receive personal attention with state-of-the-art equipment and advanced technology for diagnostic testing and treatment. We are committed to providing care that is modern, personal and involved.
Our practice focuses on three main areas of visual health: Aesthetic and functional Eyeglasses and Sunglasses, Specialty Contact Lenses, Advanced Diagnostic Testing & Procedures, and Integrative Eye Care for your family.
We believe that your vision is one of the most precious gifts that you have. We also use the highest level of technological advancements to care for the health of your eyes. We are constantly concerned with preventing and treating glaucoma, cataracts, macular degeneration, and many other eye.
Did you know that a comprehensive eye health examination can detect diseases like Glaucoma and Diabetes, that not only affect your eyes, but overall health? We can detect the smallest changes in your vision and eye health. Our diagnostic equipment helps us ascertain risk factors for many debilitating eye and body diseases which, with early detection, can be managed.
We offer prescription eye exams for eyeglasses, sunglasses and contact lenses. We also provide contact lens fittings as well as follow-up consultations.
Service you can expect when visiting our office:
• We put you first!
• We respect your time as valuable.
• We strive to be on time for your appointment.
• We do not overbook.
• We won't burden you with complicated forms to fill out.
• Our staff is caring and friendly.
• We have patient-friendly policies.
• Our office is modern, clean, and comfortable.
• We are easy to get to and ample parking is available.
• We provide extremely high quality eye care services
• We provide only the latest in eyewear and contact lens technology.